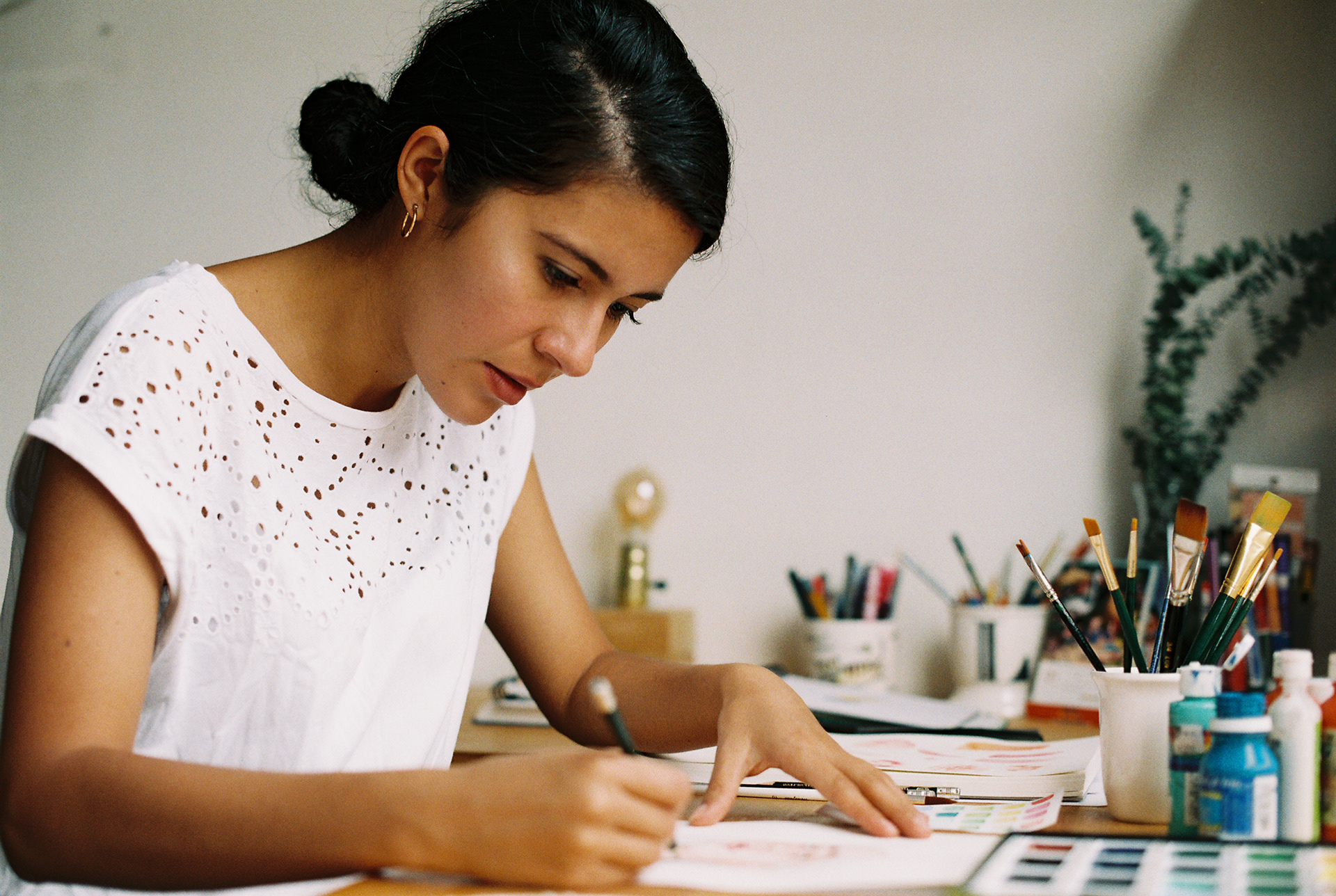 Lorena Bayona es una ilustradora y autora colombiana de libros infantiles. Le gusta experimentar con instalaciones de arte y diseño gráfico, utilizando medios tradicionales como el gouache, acrílico, acuarelas, colores, papel y tintas. Su flujo en las líneas y su universo gráfico hacen de su obra algo poético y especial.
Cuando ella no esta dibujando, la podrías encontrar descubriendo un parque natural o montando en su bicicleta.
Lorena Bayona is a Colombian children's book illustrator, She likes to experiment with art installations and elements of graphic design, utilizing traditional materials like gouache, acrylic, watercolors, and ink. Her flow in the lines and her universal graphics make her work poetic and unique. 
When she is not drawing you can find her exploring a new natural park or riding a bike.